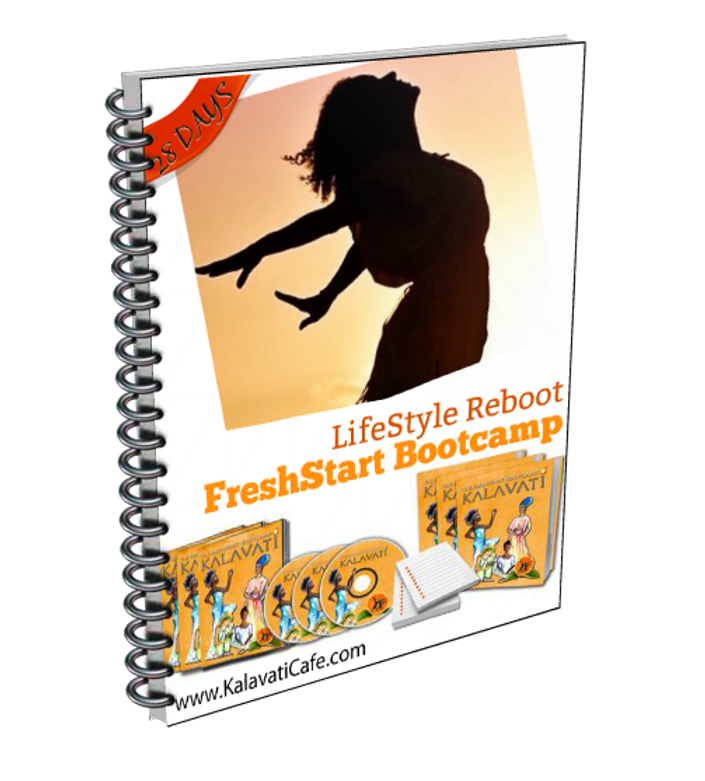 Standard FreshStart Bootcamp
It's never too late, you're never too old, you're not too sick. This lifestyle reboot will ignite a lifestyle change. Refresh your mind and spirit.
Watch This!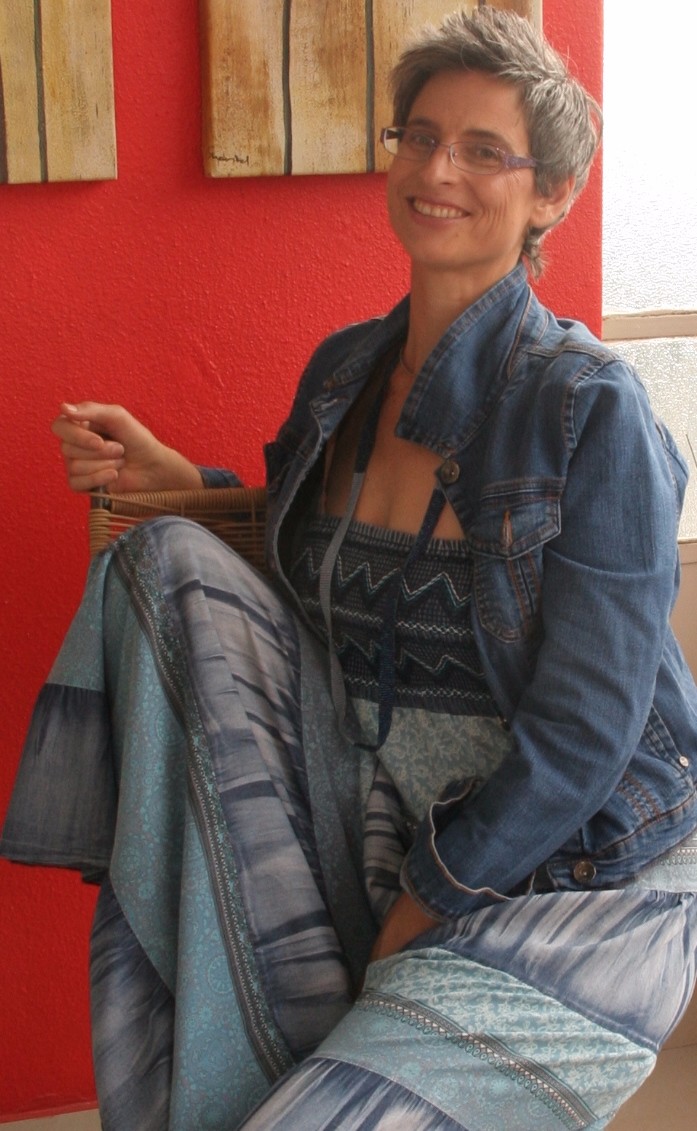 Don't wait to feel alive.

Learn how to release stress, so that you can relax,
FreshStart is an online lifestyle reboot designed
to give your life a make-over so...
...that you can be fit, strong and purposeful
There is no better time than now to get off the couch,
let go of the drama and commit to making
By the end of 28 days, you'd have moved from stuck to living;
By the end of 28 days you'll feel renewed, focused and alive;
By the end of 28 days, u'll KNOW there is more to life.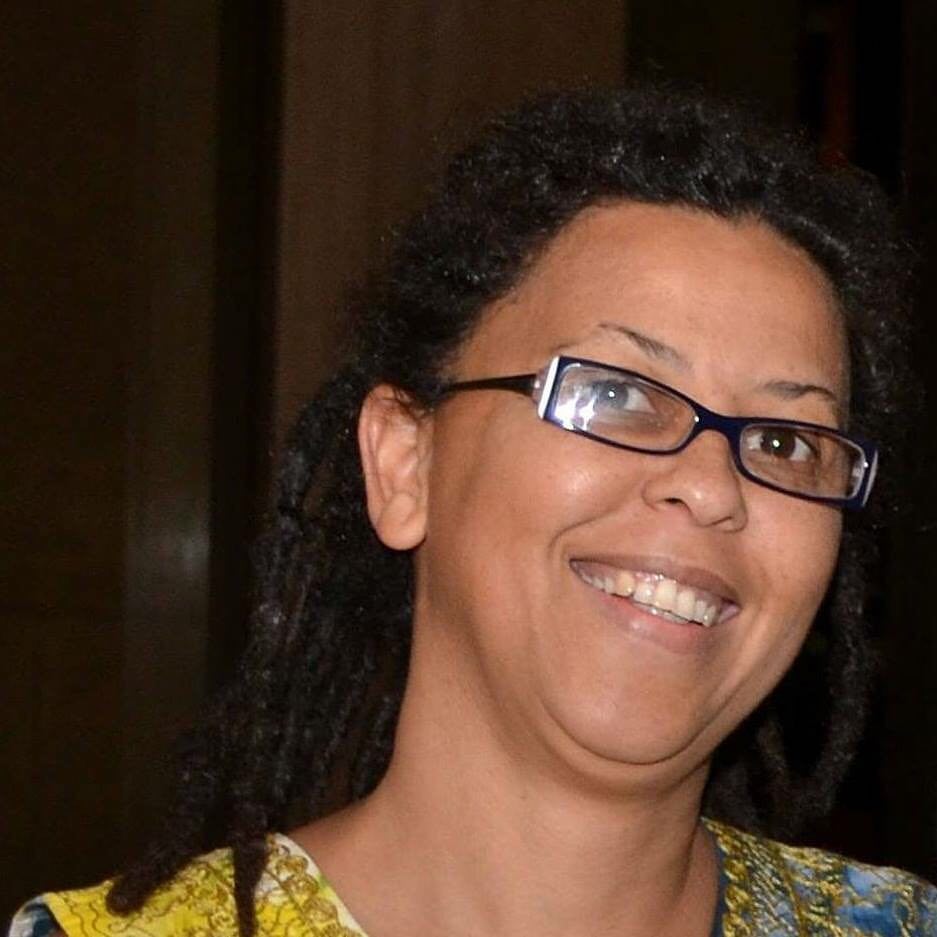 "I also have increased awareness of myself as a detached observer. I am finally reading print books again. I am becoming more focused all round. I am happy for the productivity and creativity in my days. I am feeling more alive, seeing the beauty of the day. I worked a full 5 day 8hr/day week for the first time in 10 months, since my mom passed on. I recognised my fears and flipped the script so that they do not paralyse me. My capacity to stay focused in a meeting has improved a thousandfold. I found the courage to send out marketing promotional emails for my business. Overall, I have been reminded very powerfully that we may feel broken, even then we can mend, and we can mend each other. The power of community is irreplaceable as it keeps us motivated and encouraged." - Lorna Houston

I have not taken any anxiety meds since I started FreshStart. It feels good - Tint P Malaza
You'll:
Get active in tiny steps (walking & yoga);

Discover plant-based & raw food living with guidance, recipes & support;

Release your stress with life coaching enquiries and mental training;

Go on a gentle mental & physical detox;

Build a habit of deep breathing and daily silent time;

Challenge your negative thinking;

Let go of bad habits, and cultivate healthy ones;

Take on a 21-day challenge;

Face your fears and addictions;


Rise in love with life.
If you didn't watch the promotional video, check out what Life Coach, Leoni Liebenberg Coetzee has to say about what happened for her.

"Before Freshstart,I was anxious about my life. I felt like I should have reached a certain peak with regards to my career, finances and life in general what with the thirties looming in. That life had been a waste and I felt useless. Ever had that feeling that you know deep down that you are smart and intelligent but you can't seem to make it work for you? That was me. By the end of bootcamp, I was really a different person. I'm calmer, am in control of my emotions. I don't panic anymore. I do what what I am capable of achieving each day. I no longer feel drained and in chaos. I've become more productive as a result. I learnt I can change most of the things I complain about in my life. I am capable of changing my life, it is after all MY life.
I wasn't too concerned about my health and physical wellbeing. I used to exercised regularly and thought I ate well. I learned that what we eat also has a direct impact on how we feel emotionally. After the gentle detox, I no longer felt tired and lazy.
Miraculously, my migraines went away, my sinus improved and my severe period pains are now very minor, or not at all. I haven't confirmed with the doctor yet, but I don't get the sharp horrible pain I used to get due to ovarian cysts from hormonal imbalance. I know my hormones are in order now.
My life has changed a lot since doing Lifestyle Reboot so much, and I still continue putting into practice everything I learnt." - Maletshela Moeletsi

'Jo has taught me that my life is a creative process that I direct from within. Jo herself is on the path to living her highest self. To learn from her is to learn from someone who courageously engages her own inner terrain. I am constantly inspired by Jo's skill,compassion, integrity, honesty and passion for helping people change their lives.' – Lebo Mashile, Entrepreneur, performer, facilitator, poet.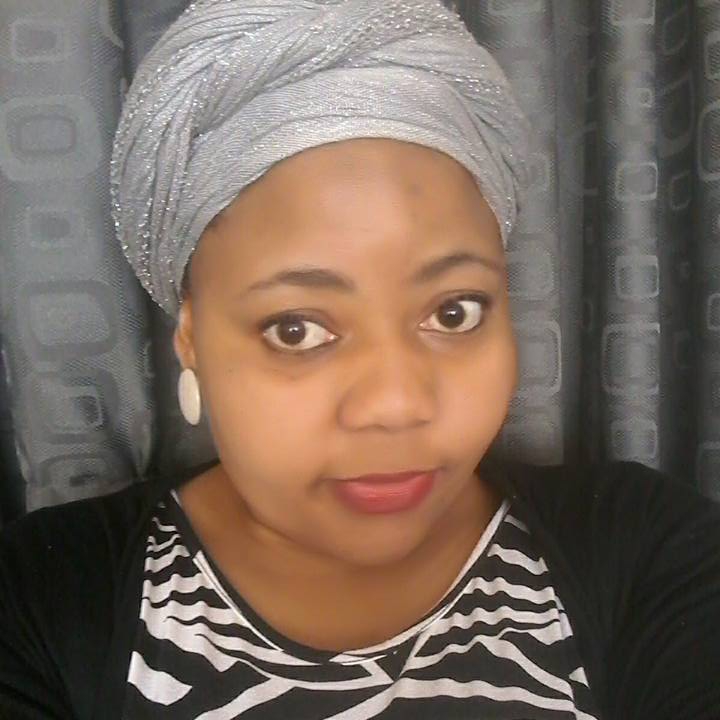 "I have become more vocal and focused. I have become less agitated. I am becoming a better person each day. I have learnt the strongest tool within me is my mind. - Ngawethu Bhelazana Ngamza Mtlomelo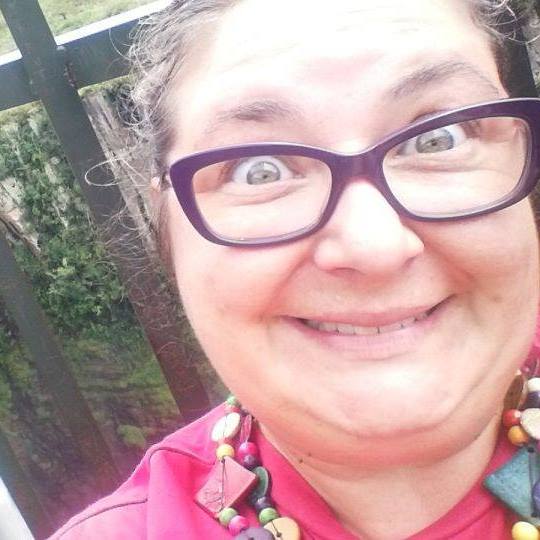 "I signed up for FreshStart Bootcamp without having any idea what to expect, really. I just thought I would come out better on the other side. What I got was immense as a result. Jo's guidance and support every step of the way meant that I couldn't allow myself to give up. Her own story was an inspiration and her insights both humorous and profound. I came away richer than I started. Without a doubt, doing one of Jo's programmes was one of the best decisions I have made in 43 years." - Tam Olckers
"I was looking at my face in the mirror the other day. It is better than it has ever looked. I realized that I never understood the meaning of self care. I always thought it was the long baths etc, but it is actually gently loving yourself from the inside. I have always been unable to forgive myself, I beat myself up so bad I think if I had to turn myself inside out I'd be black and blue. Sitting in the understanding that honouring my emotions and my body with what it really needs internally, proved life changing." - Lucia Mashilo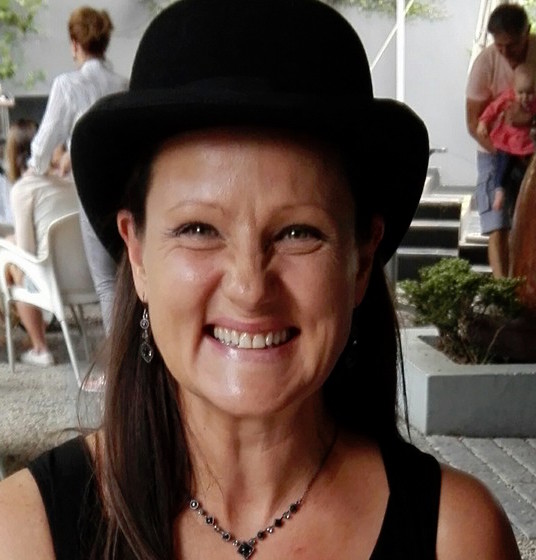 "What originally motivated me to join FreshStart was a desire to find some way of calming my anxiety and to feel less stressed, I hoped to do this through meditation. I was not particularly motivated to lose weight or face my emotional issues; all of this came up right from the very beginning though. I was unhappy with so many aspects of my life. My interactions with Jo were a catalyst which led me to make some life changes. I started exercising and meditating regularly, picked up my art practice and sought out opportunities to get work on exhibition. I reduced the number of clients I was doing work for and started spending more time sculpting. I also lost 15 kilograms." - Jenny, http://www.jennynijenhuis.com/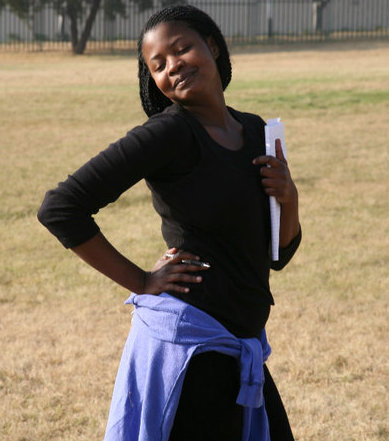 "Once upon a time in a far away, isolated village lived a young girl by the name of Cookie and she lived in absolute misery. She hated her job, she didn't want to get out of bed in the mornings, she was constantly angry, bitter and utterly unhappy. She blamed her background, her finances, her failed relationships for her messed up state, she even blamed God for not granting things in her favour. Cookie sometimes thought that an evil witch had cast a silly spell on her to confine and stagnate her pursuit of happiness. Days seemed like doses of misery and she slowly slipped into depression then moved into suicidal thoughts till she finally buried herself.
One night the tooth fairy was doing her rounds in dreamland and heard a cry for help, she rushed over to find Cookie helplessly drowning deeper in depression. She pulled her out and suggested a bootcamp.
"Oh boy" Cookie thought, "But I don't like running" she said.
The fairy smiled at her and said, "It's a bootcamp with a funky twist love".
And the fairy whisked her off to Land Bootcamp for Personal Development, Fitness & Fun.
Cookie couldn't believe her eyes..it was simply..magical. All the things she didn't think existed were right before her. She found a treasure box filled with valuable goodies. Not only did she find an exotic vegan meal and a good stretch, she found the most precious gift of all. She found herself again. She surfaced back to life, back to appreciation and gratitude, she surfaced back to God. Cookie discovered her passion and resigned from her dreadful, daunting job to a life unknown yet so exciting and refreshing…
The End…." By Sunflawer Nomonde Makwez, Johannesburg.
(Full FreshStart Series)

During my first 28-Day Bootcamp I lost 4kg, reduced my panic attacks down to nearly nothing, and felt stronger in my ability to cope with life. My second bootcamp took my weightloss to 7.5kg and by the third I'd lost 11 and to this day 6 months later I haven't put it back on. I loved working outdoors and the community support. –Tumi Moleko, (Full FreshStart Series)

I feel so much more energized and alive. I really enjoy the holistic nature of the bootcamp. Exercising my physical body, while toning my mental and spiritual side as well. A friendly environment that is lots of fun. Jo brings a lot of fun and creativity into her sessions, essentially boosting results because working her becomes so much more pleasurable. She is insightful, professional and flexible. Jo offers a firm, driven, non-linear methodology that achieves results, and I have thoroughly enjoyed and recommend working with her. –Jai'Prakash (Full FreshStart Series)

"The Freshstart Series was absolutely awesome. I had lost my way before I started it and by the end I felt like a huge weight had been lifted off my shoulders and I am free to fly again. I learnt so many ways to deal with different issues and having the opportunity to practice them and then give feedback to the group was great." – Kerry Ulyate, Business Analyst, Discovery Health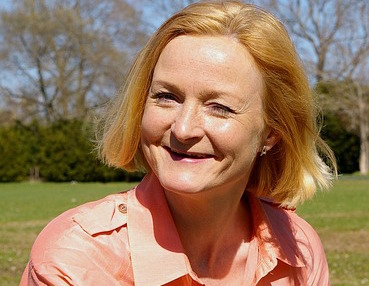 Before doing the entire Freshstart Series, I was struggling with depression, anxiety, using alcohol to cope with stress and unable to adjust to many major changes that had recently occurred in my life. But within a few days of FreshStart, I noticed a remarkable difference in my ability to focus and felt increasingly energized. As I practised the tools I learned, Through the various my emotions calmed down dramatically, my mood elevated and my stress levels were no longer off the spectrum. Instead of melt downs that had me yelling and wanting to throw in the towel, I became able to communicate my feelings without the using the exchange as a vehicle to hurt or shame others "for making me feel this way". The paradigm shift in my thinking was amazing. Instead of blaming I began to learn the power of letting go of that which I cannot change and just accepting what is. I also begun learning that I don't have to be driven by my emotions, nor fear them. Just let them be and with the tools I can choose how I am going to respond to them. When I hit a rough patch, Jo's gentle guidance was also a beautiful compliment to the e-course. The FreshStart bootcamp was a liberating experience." – Michal
(At Michal's request, not her real name/image to protect her identity.)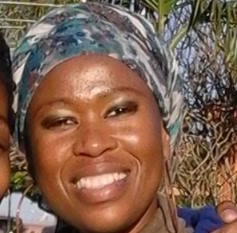 I am amazed at how much I am able to cover in one week. I am more calm when things don't go my way. I am doing things I would have waited to be perfect for. Tonight I presented to a forum of Young African Leaders. Lastly, I am keeping a promise I made to someone a while back. - Polite Matjila
Meet Your Love Shift Guide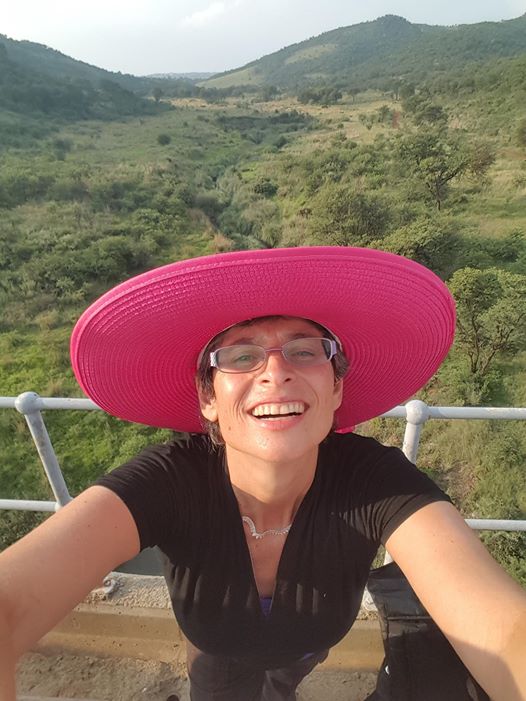 I'm Jo Ntsebeza a qualified professional coach, facilitator, trainer and lay counsellor with 25 years experience.
And it's my mission to show you how to create love in your life so you can not only feel heard, safe and know you matter, but so you can experience a richness of love and freedom in your relationship (and your life). If this sounds like something you desire, I've got you

I'M A LOVE SHIFT RELATIONSHIP GUDIE, AND IN MY OWN LIFE I'VE:
Ended many negative personal and relationship patterns. Like you, I once believed relationships could make me happy. But I've found that, whatever my pain outside a relationship, it was amplified in it.
Then I began to systematically practise the tools and habits we now teach in The FreshStart Love Journey.
I began to heal and I transformed my life. I'm now in a relationship where I experience genuine love and presence in my partner. I've learned how to create an INNER HAPPINESS & LOVE that isn't reliant on my husband or someone else. And now when things don't go my way, I stay centered.
I've served as a coach and teacher to thousands of people in the last 25 years. I've helped CEO's, leaders, managers and many people like yourselves to break free from their heartache; to move away from feeling disempowered in their relationships and being dependent on someone else for the well being.
Because here is the vegan beef:

I believe you are worthy of love.

I believe you are 100% able to heal.

I want you to go after the life that you KNOW you were destined to live.

I believe in increasing your own light, you'll make the world anew!
---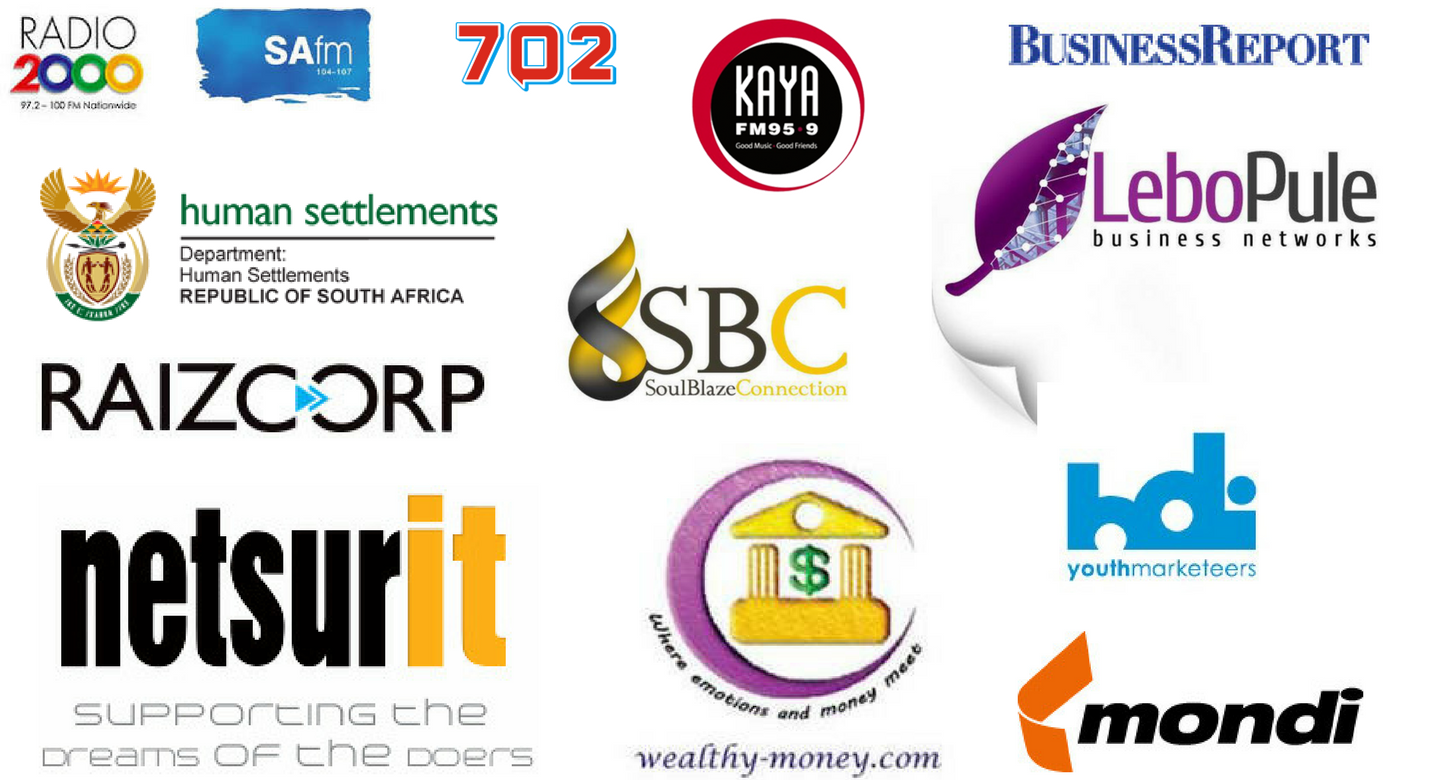 ---
Course Curriculum
Week One: Preparation
Available in days
days after you enroll
Week Two: The Challenge Begins
Available in days
days after you enroll
This course is not open for enrollment.